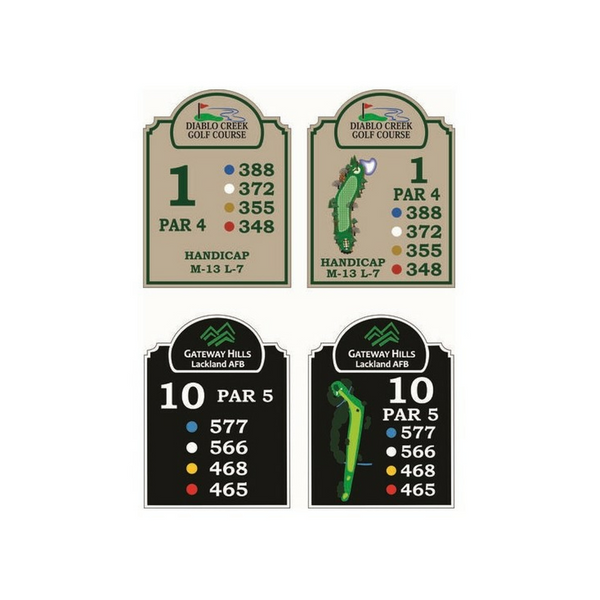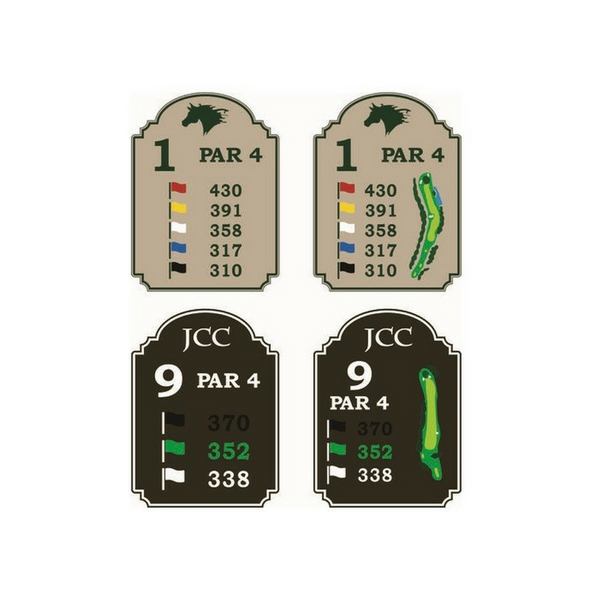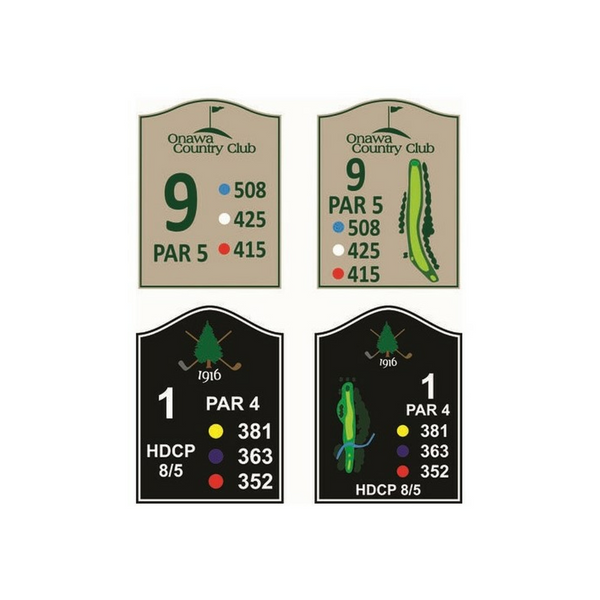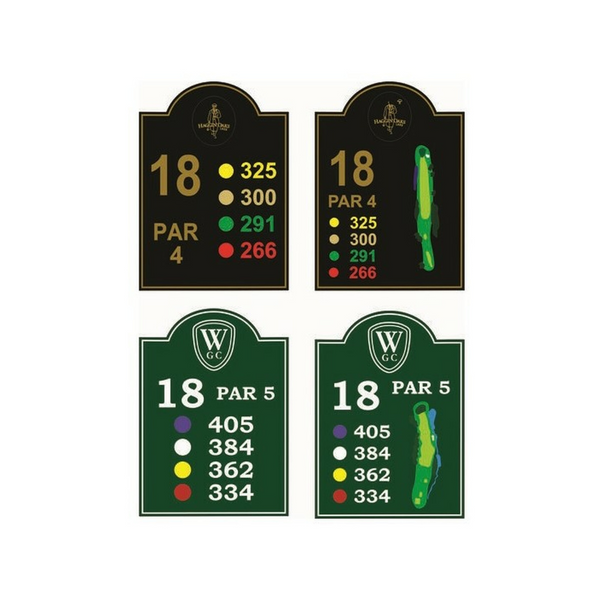 Add your logo- $50 per logo
Please email your logo to Golf@RangeMart.com after your order is placed.
Our laminate plastic signs are made of multiple layers of contrasting colors. Virtually maintenance free and will not rot or delaminate. They will handle just about any abuse. These signs are available in 1/2" and 3/4" upon request.
Tee sign and post packages available.