The Stacker Ball Pyramid Set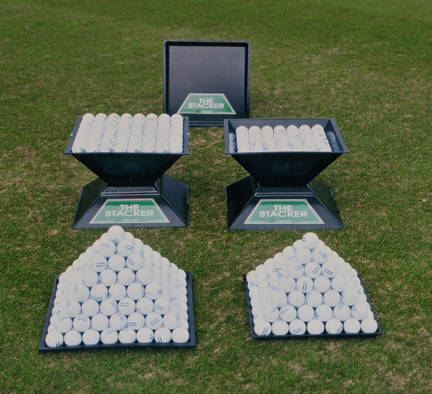 This product is made from durable ABS plastic. It makes stacking golf balls into a pyramid easy and fast. The golf ball pyramid presentation will wow your customers and make your range look fantastic. Pyramid Set includes The Stacker® device and 15 ball trays.
Creates golf ball pyramids quickly and is easy to use
Perfectly stack pyramids in two different sizes: 55 and 91 balls
Made from durable ABS plastic to endure years of use
Includes 15 ball trays and 

The Stacker® device

Product is made in the U.S.A.