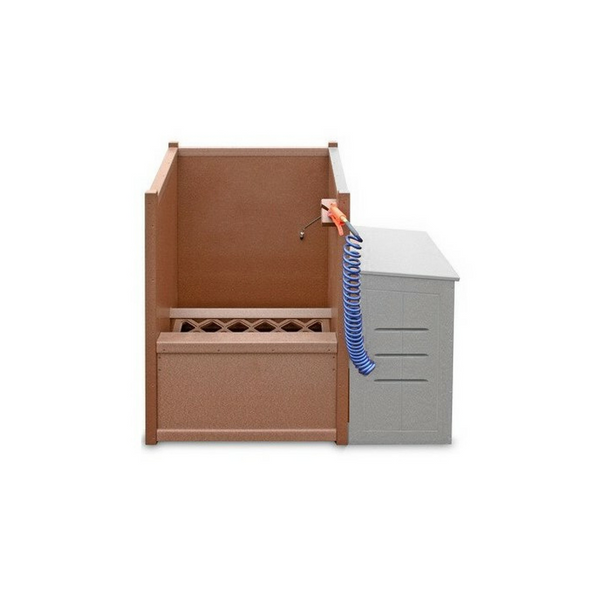 Add your logo- $50 per logo
Please email your logo to Golf@RangeMart.com after your order is placed.
Aids golfers to clean shoes.
Made to be used with compressed air to blow off dirt from shoes.
Grass clippings and dirt fall through grate into a removable tray.
Includes air wand.
Compressor & hose not included.
26x25x38 1/4"