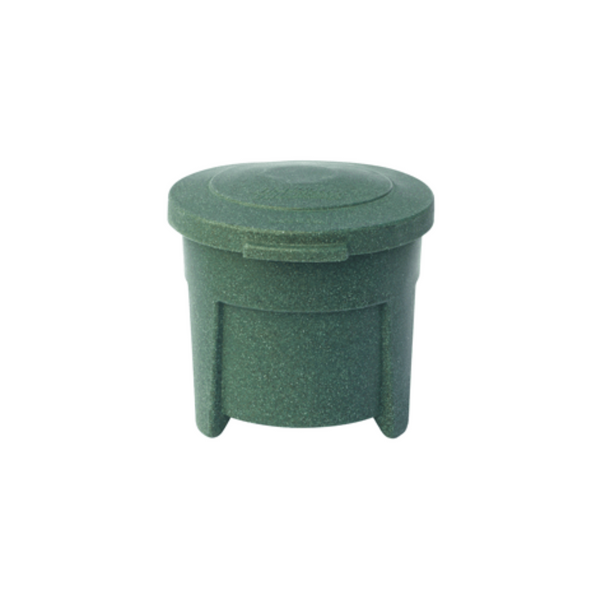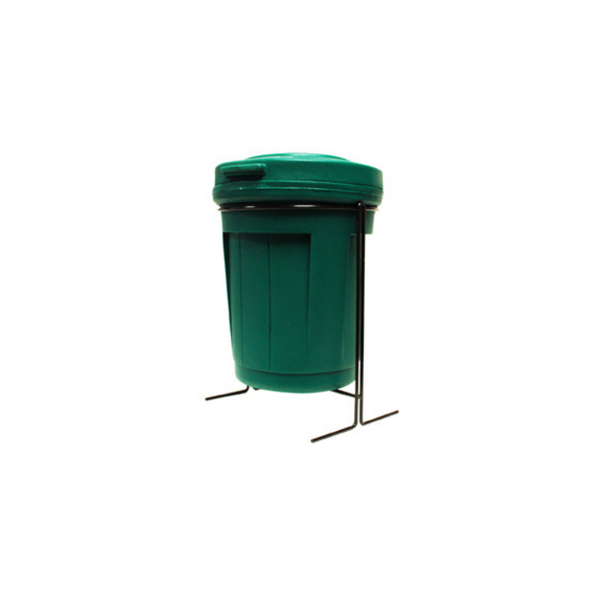 Seed and soil butler perfect for golf courses or par 3's with lots of iron play. Available in two sizes. Please see specs for each size below.
Junior Model:
Sturdy, self-standing - no need for wire stand
Made of strong UV resistant polymer
Easily moved from location to location
"Green Granite" in color
Capacity of 3 gallons (11.3 L)
Includes 4 oz scoop
Standard Model:
Ideal for ranges and par 3's involving heavy iron play.
Large 9-gallon (34 L) polyethylene container with steel frame support.
Includes steel stand and scoop.
19" (48 cm) high     15" (38 cm) diameter