Score Card Caddie With Post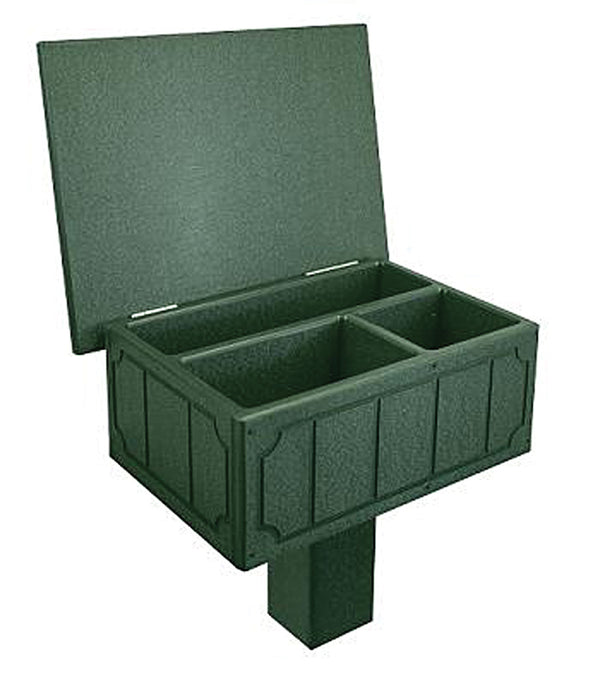 Perfect for first and second tees, turns or near the clubhouse.
Perched on 60" (152 cm) 4" x 4" (10 cm x 10 cm) post.
"Scorecards and Pencils" tag included.
60"H x 16-1/2"W x 14-1/2"D (152 cm x 42 cm x 37 cm)
Can be customized to fit your club's needs.