No-Wheel Driving Range Picker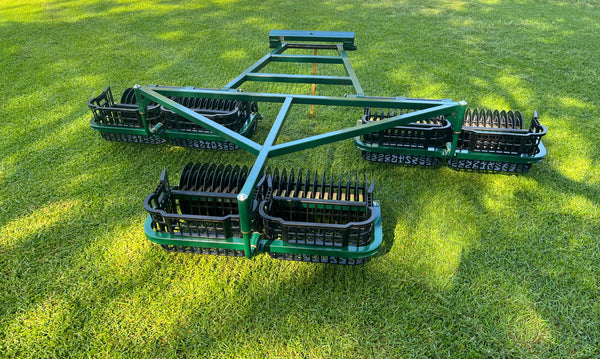 Our popular no-wheel ball picker is great for most ranges. The no-wheel pickers are built for level and firm ground especially if there are animal holes or ruts that may be trouble for a wheel. The bronze bearings connect the tubular steel frame to the gangs and the drums are mounted on fixed axles.
As the manufacturer, we stock all replacement parts for all of our pickers. Available in 3 Section or 5 Section models.
The RM-413 has 3 sections, it is 9 feet wide and is a 2,100 range ball capacity picker.
The RM-415 has 5 sections, is 15 feet wide and is a 3,500 ball capacity picker. (photo shows RM-413 not RM-415)