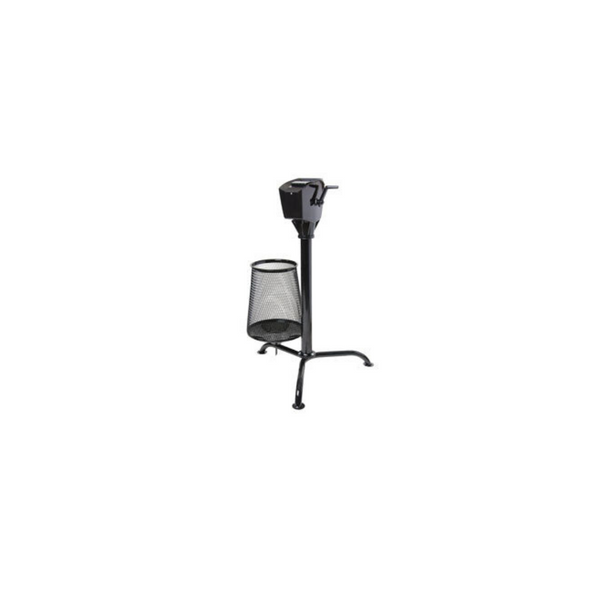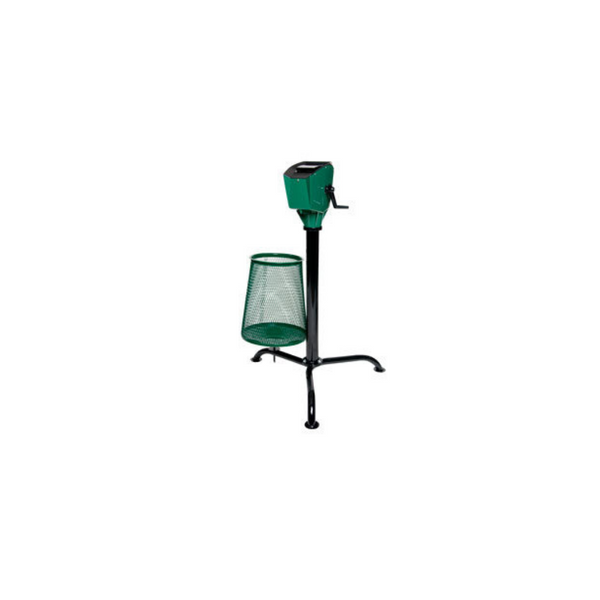 Wide-stance tripod-style stand combines simplicity, utility, affordability; and it's built to last.
Very portable. Easy to move around to minimize wear and tear in high traffic areas.
Screw-in spikes (included) anchor it firmly into the ground.
Includes Junior Console Stand (Black) with a Classic Ball Washer and color-matched 9-gallon (34 L) Litter Caddie with spike.