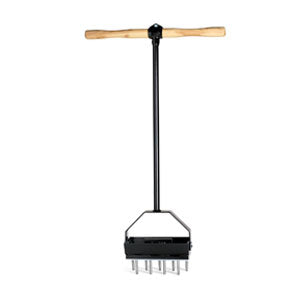 Choose solid or hollow tines; 2 1/4" (5.7 cm) penetration.
Rugged steel construction. Core collector is built right into the base.
3" x 3/8" (7 cm x 0.96 cm) replaceable tines on 2" (5 cm) centers.
Order body assembly and the tine base assembly separately.
Tine base can be found here.