Dye-Sub Tee Consoles - Birdie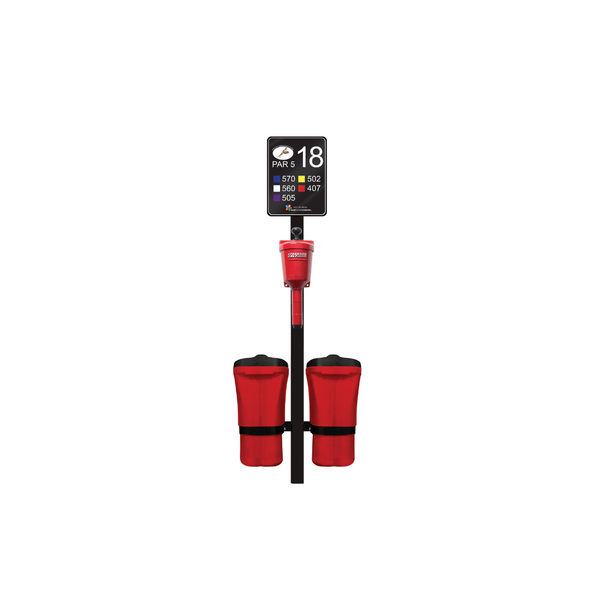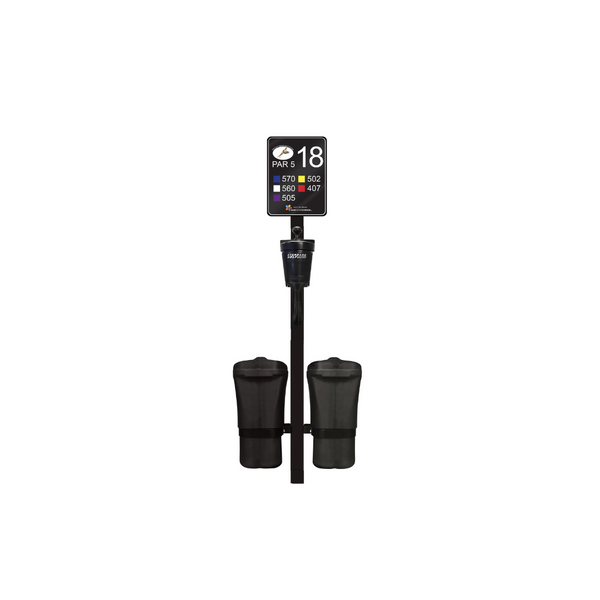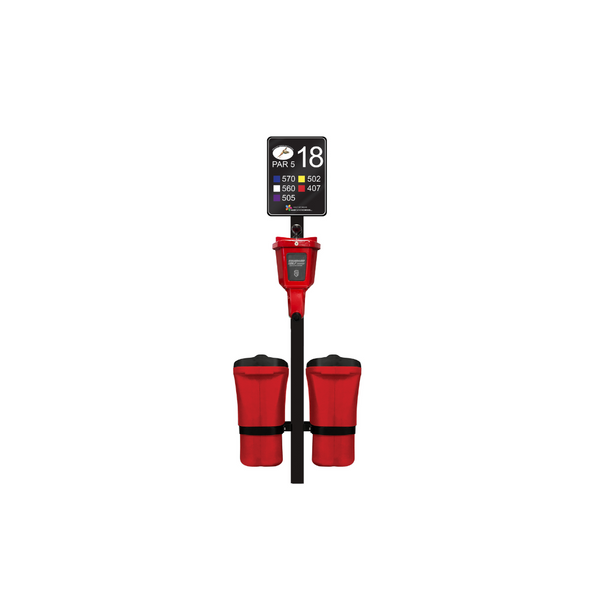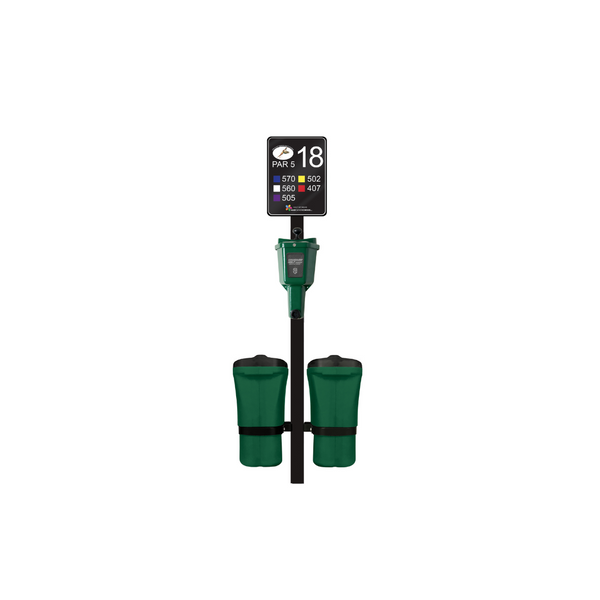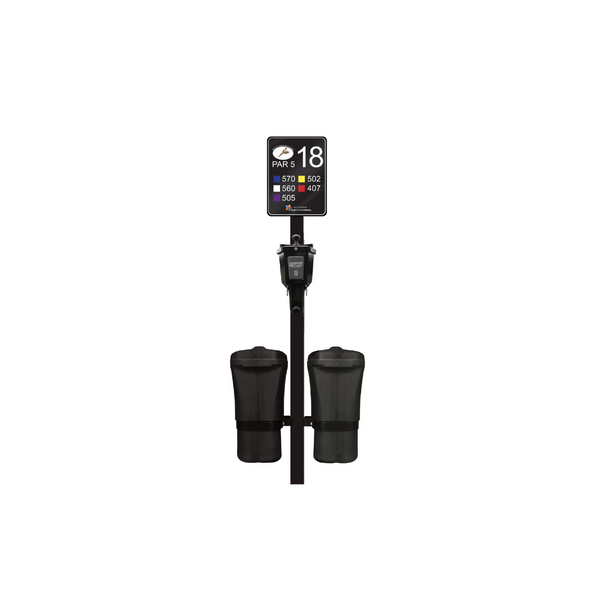 Combine the best of customizable products with popular ball washers for the perfect first impression. Four versions available, each with a customizable sign, ball washer and trash receptacle.
Birdie Dye-Sub Tee Console (Kit 3)
12" x 16" metal dye-sub sign with course logo, hole number, yardage and sponsor on black frame.
4" x 4" x 93" post.
Ball washer bracket and hoop frame included.
Includes black post and your choice of Medalist Ball Washer in Red (40425), Green (40450), or Black (40450) OR Premier Ball Washer in Red (40525), Green (40550), or Black (40570), plus color coordinating double Litter Mate unit - with one can opening lid and one trash opening lid.