Front Wheel Driving Range Picker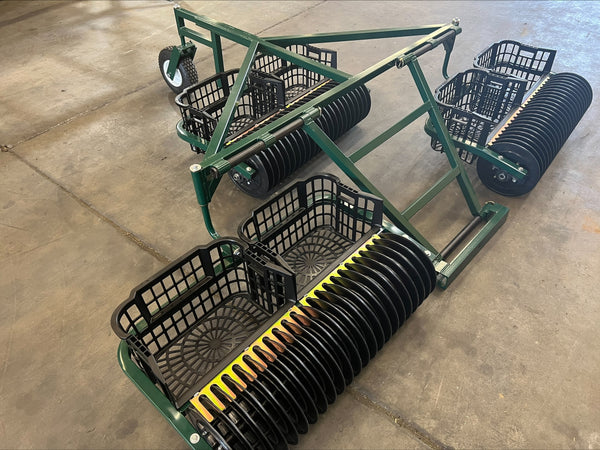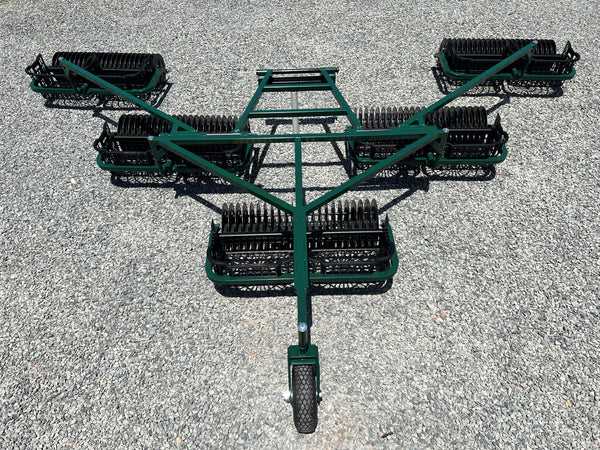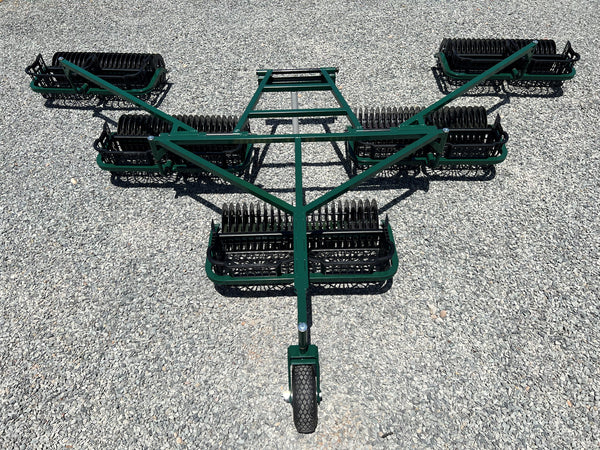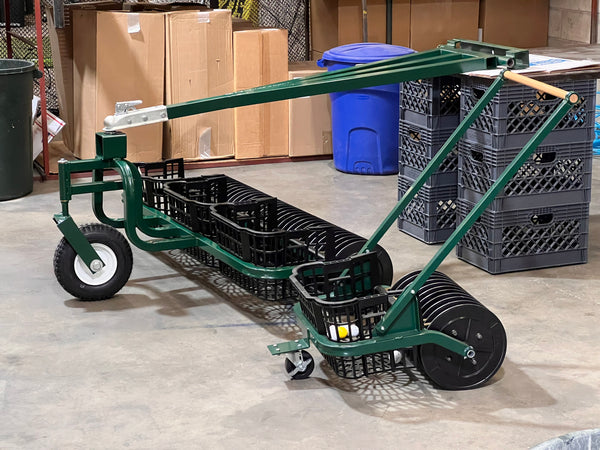 With multiple units working simultaneously as one, you can be assured that no ball is missed out on the range. This is another popular ball picker that has great options for any size driving range! The bronze bearings connect the tubular steel frame to the gangs and the drums are mounted on roller bearings.
As the manufacturer, we stock all replacement parts for all of our pickers.
This ball picker is available in the following different sizes:
1 Section (4.5ft wide and holds 1050 balls.)

2 Section (6ft wide and holds 1400 balls.)

3 Section (9ft wide and holds 2100 balls.)

5 Section (15ft wide and holds 3500 balls.)