Golf Ball Bright Ball Cleaner Solution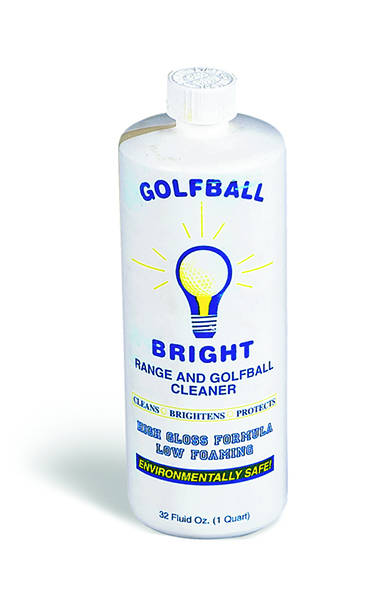 Golf Ball Bright is a highly concentrated golf ball and range ball cleaner.
It is a chemical formulation which is environmentally safe and fully biodegradable. The high gloss formula cleans, brightens and protects golf balls. The low foaming formula allows quick and effective ball washing that breaks down the bond between dirt and the ball without the use of harsh chemicals.
Golf Ball Bright rejuvenates old golf balls and extends golf ball life.