Netting Cover for Golf Cart Universal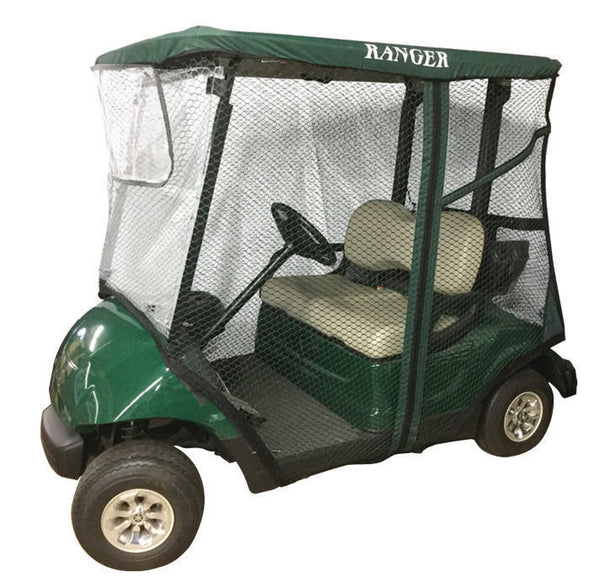 This is a Ranger Protector cover. A universal cover for golf cart (but not Yamaha). If you're looking for a cover for Yamaha golf cart, look here.
Fits all standard size golf cars, including the Club Car DS and Precedent models, the E-Z-GO TXT and RXV models as well as 2004 and older Yamaha models.
Made of strong polypropylene netting that stops golf ball penetration.
Indispensable 'back up' for when metal cages need repair.
Front windshield provides clear vision and safety.
Keeps your course marshal or ranger safe!