Yardage Easel - 32"x40" - With Clock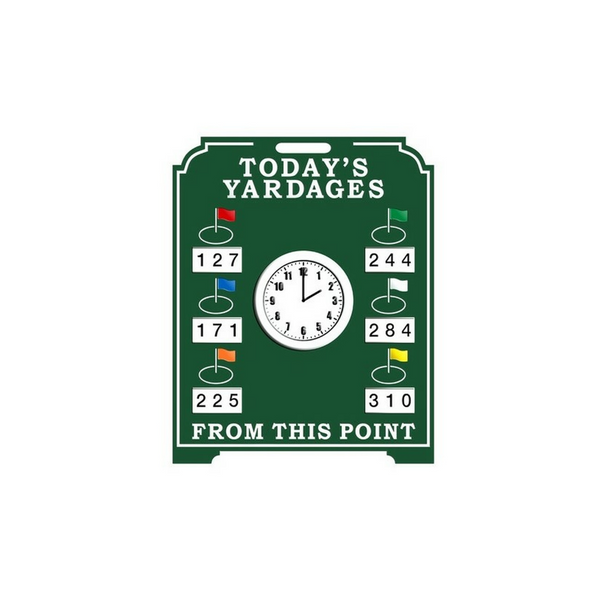 Add your logo to any easel- $50 per logo
Please email your logo to Golf@RangeMart.com after your order is placed.
Easels can be customized to fit your needs by adding or removing flags.


Easels come standard with one set of 2"x3" numbers per flag. Additional numbers available.


For a custom yardage easel, call for a quote: Any shapes or sizes manufactured to your specifications. Available in single or double sided.